Pale, mortar-washed 
brick
 and lightly washed oak joinery are used to create a calm and relaxing space in this extension.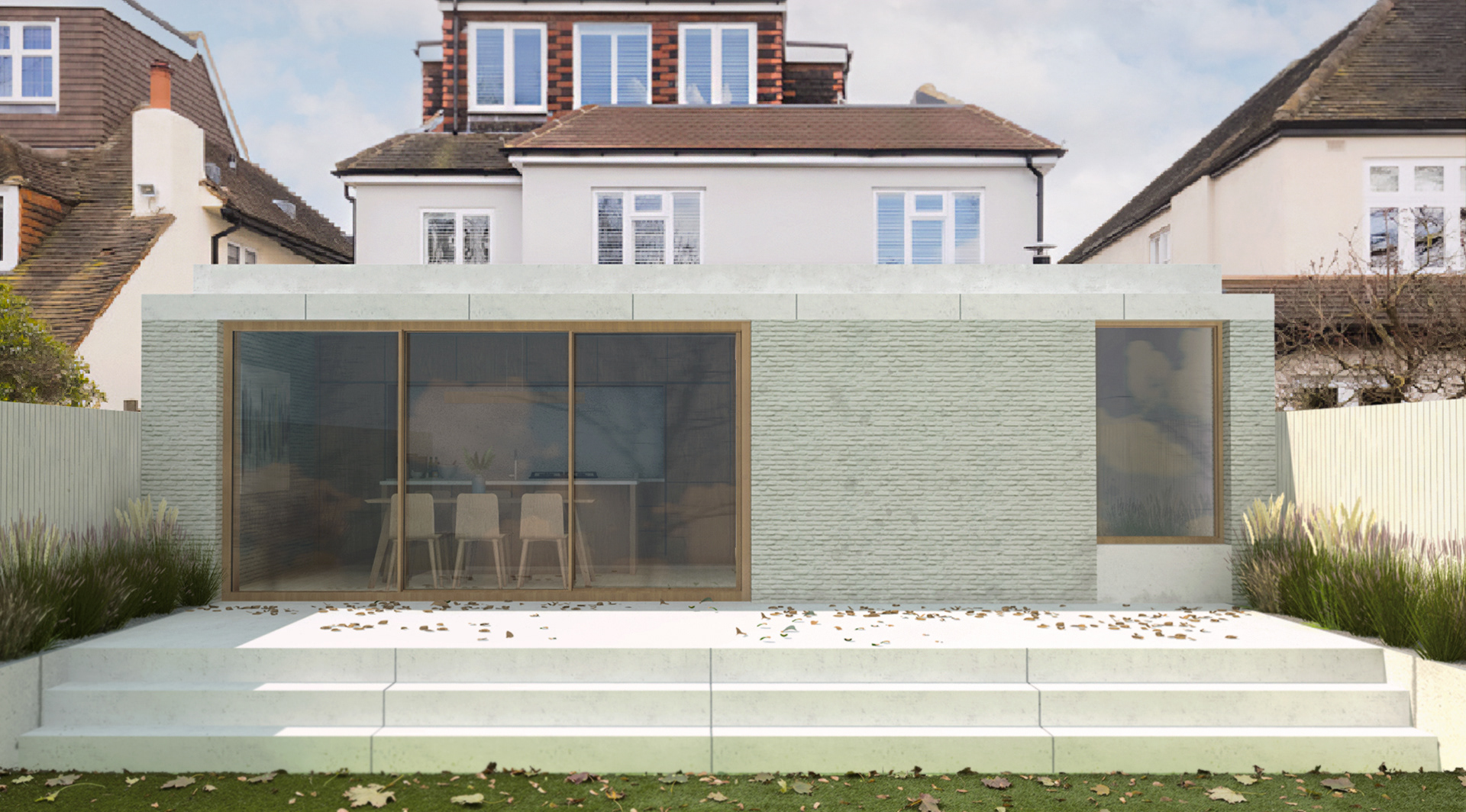 A sliding, wood-framed door in the extension opens out onto a terrace formed by a set of wide, white steps that run is entire length.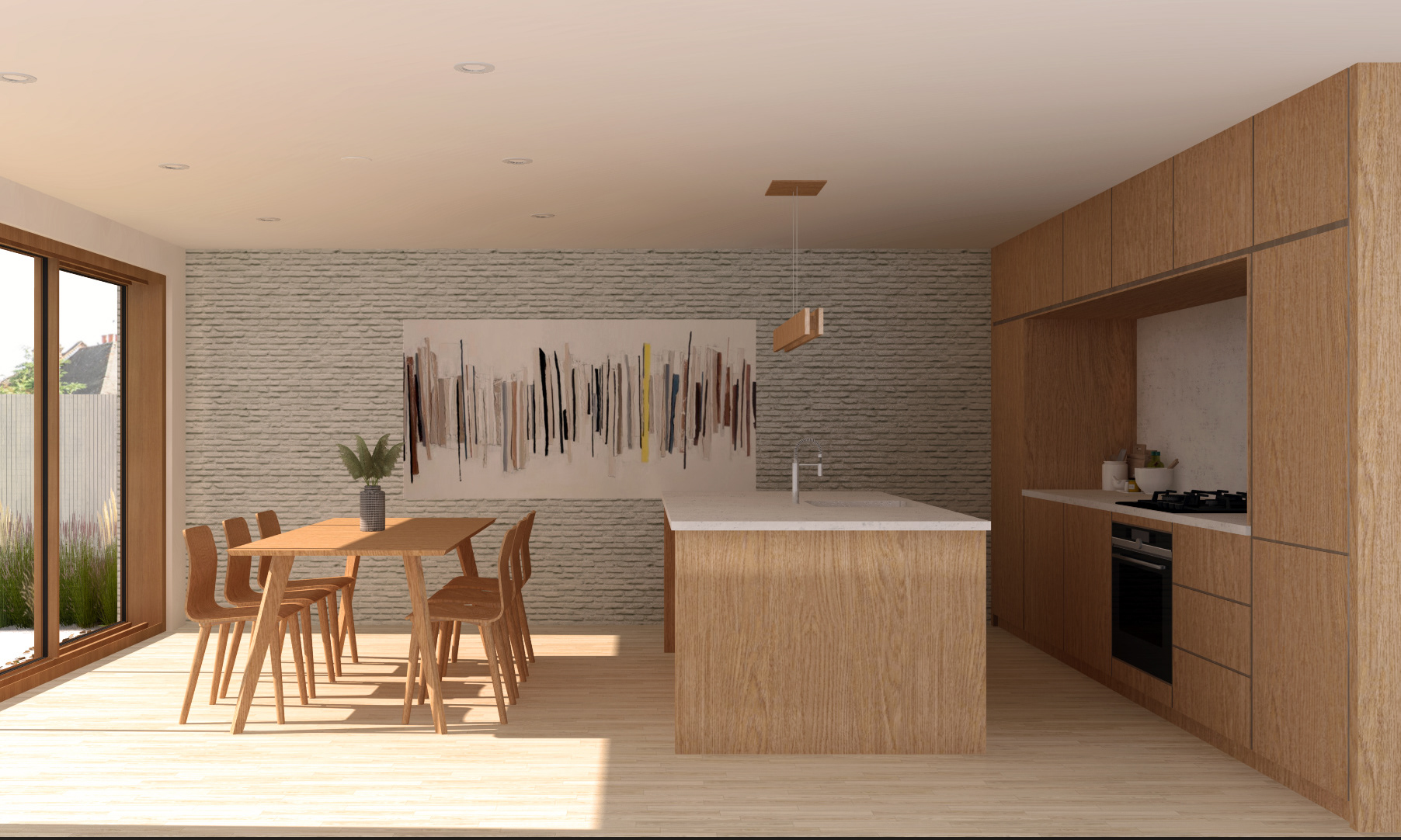 In addition to the kitchen and dining area, the new extension provides a utility and storage room concealed behind a deep, timber-lined partition.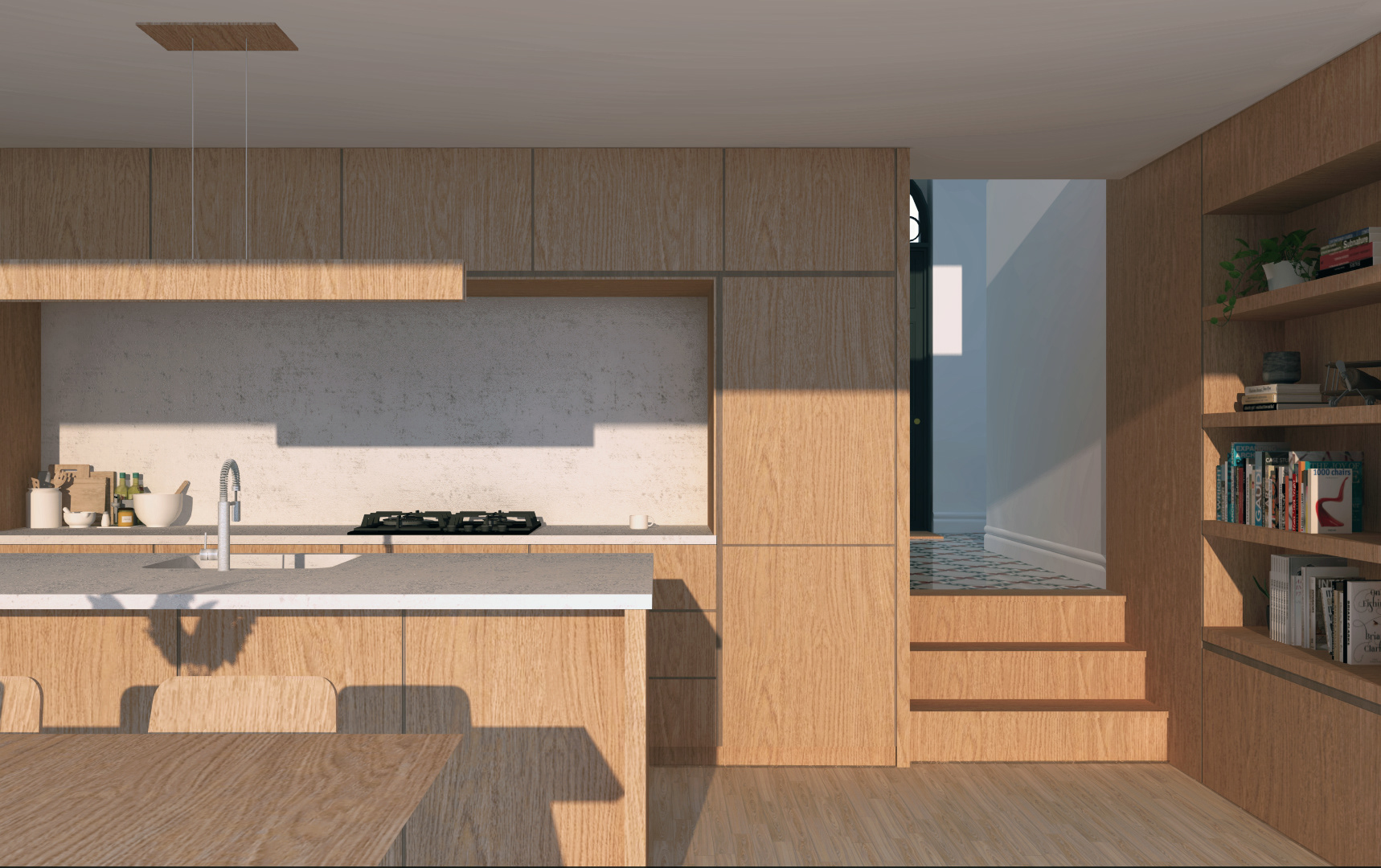 The insertion of a deep seating alcove in the joinery offers a comfortable, sheltered enclosure – a perfect place to read and relax.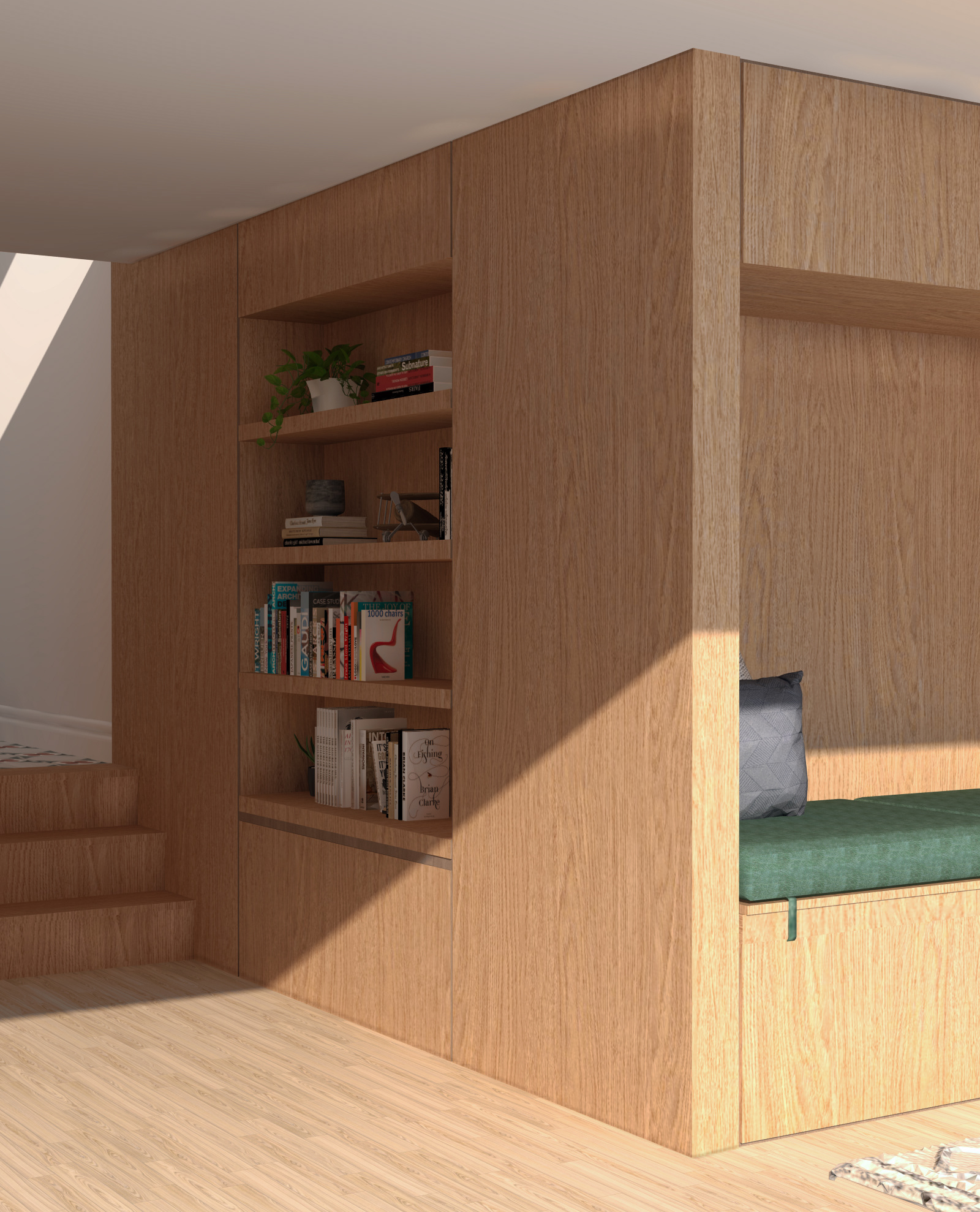 The front of the home has been opened up to match the warm, muted palette of the extension.