The family home is set into the banks of a sloped site, offering panoramic views of the Welsh landscape. The stone façade at ground level wraps around both open and intimate living spaces which look towards the southern hills.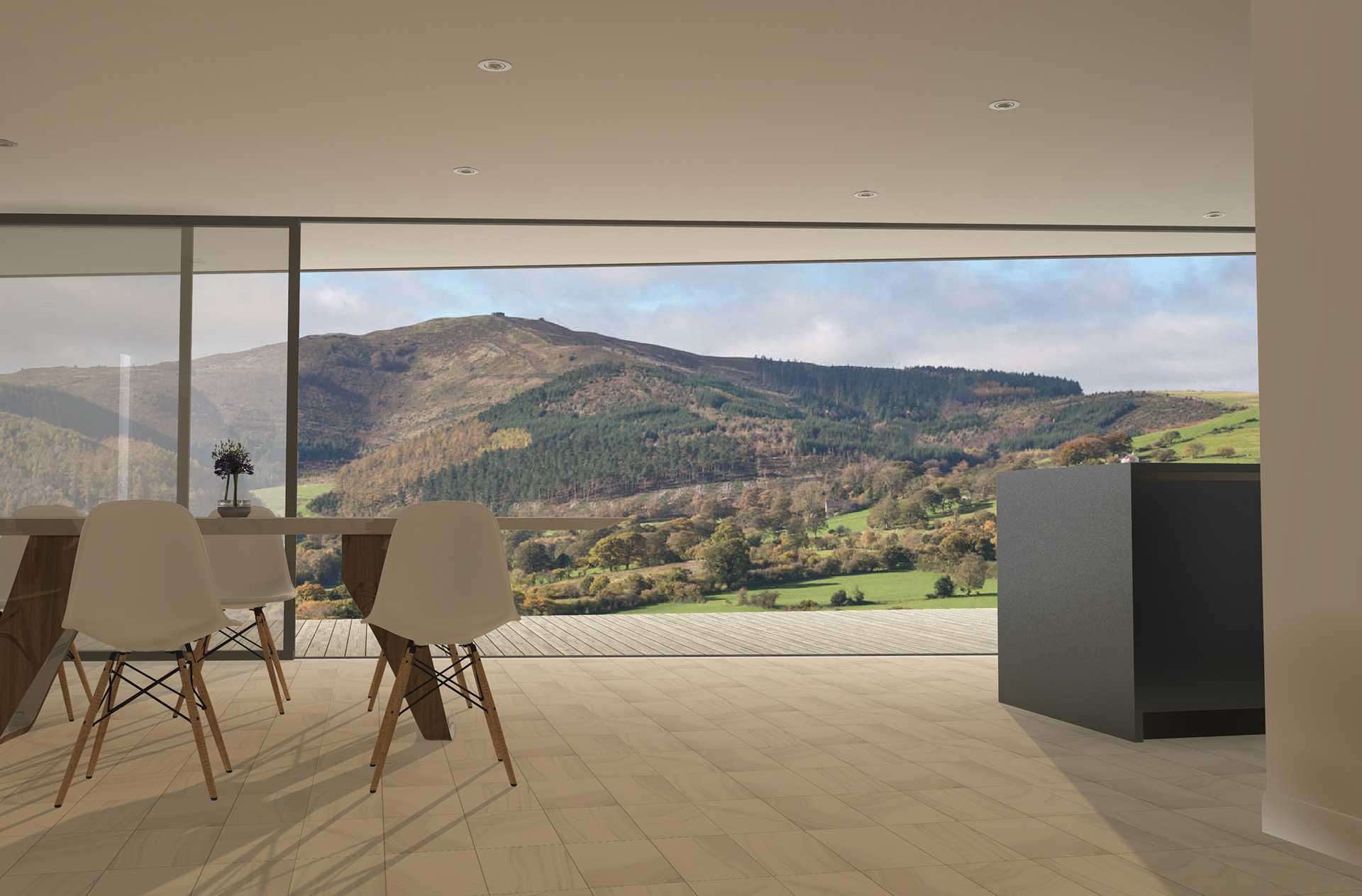 The concrete floors create a thermal mass along with the stone walls built into the bank. A highly insulated green roof helps to maintain a comfortable ambient temperature internally.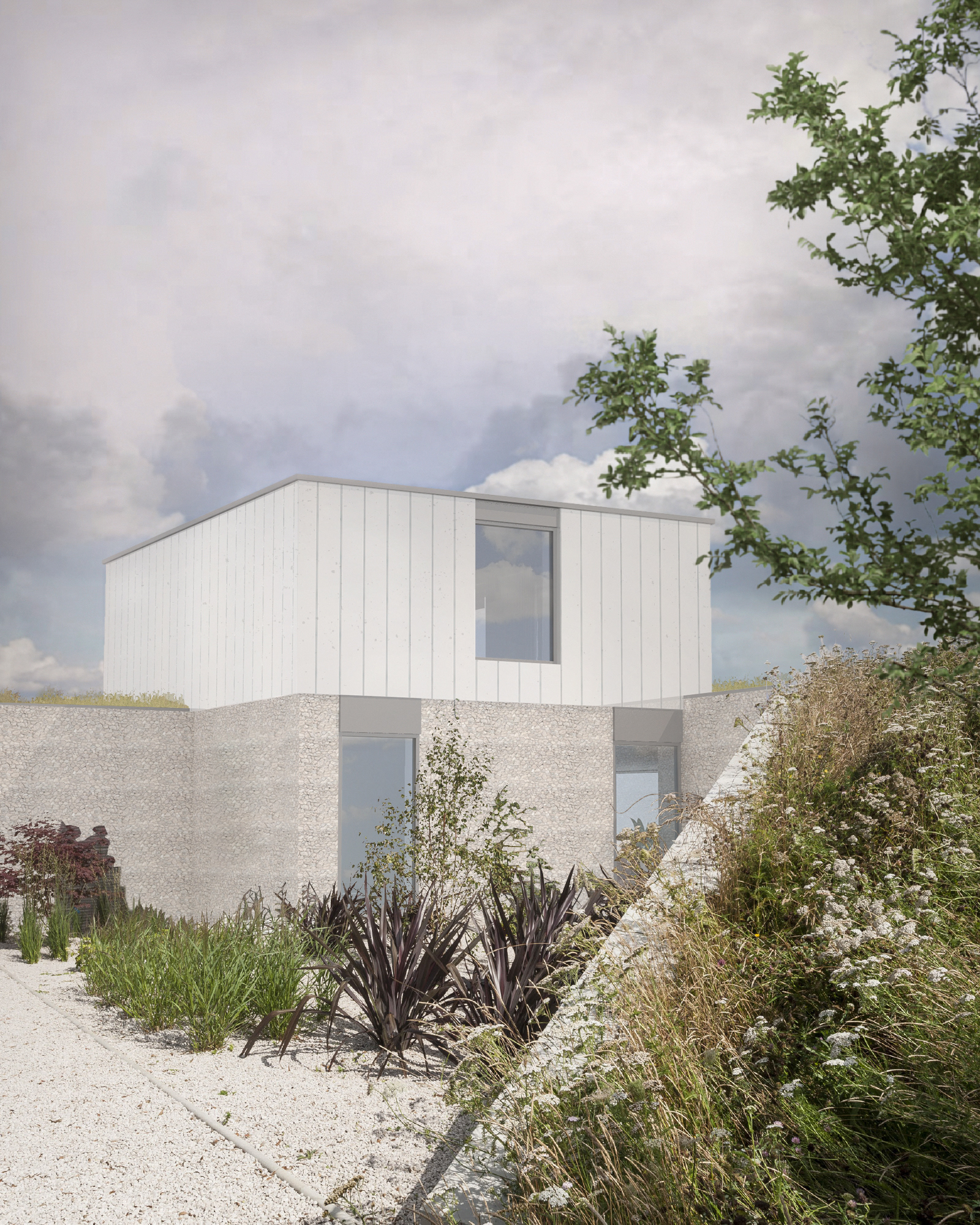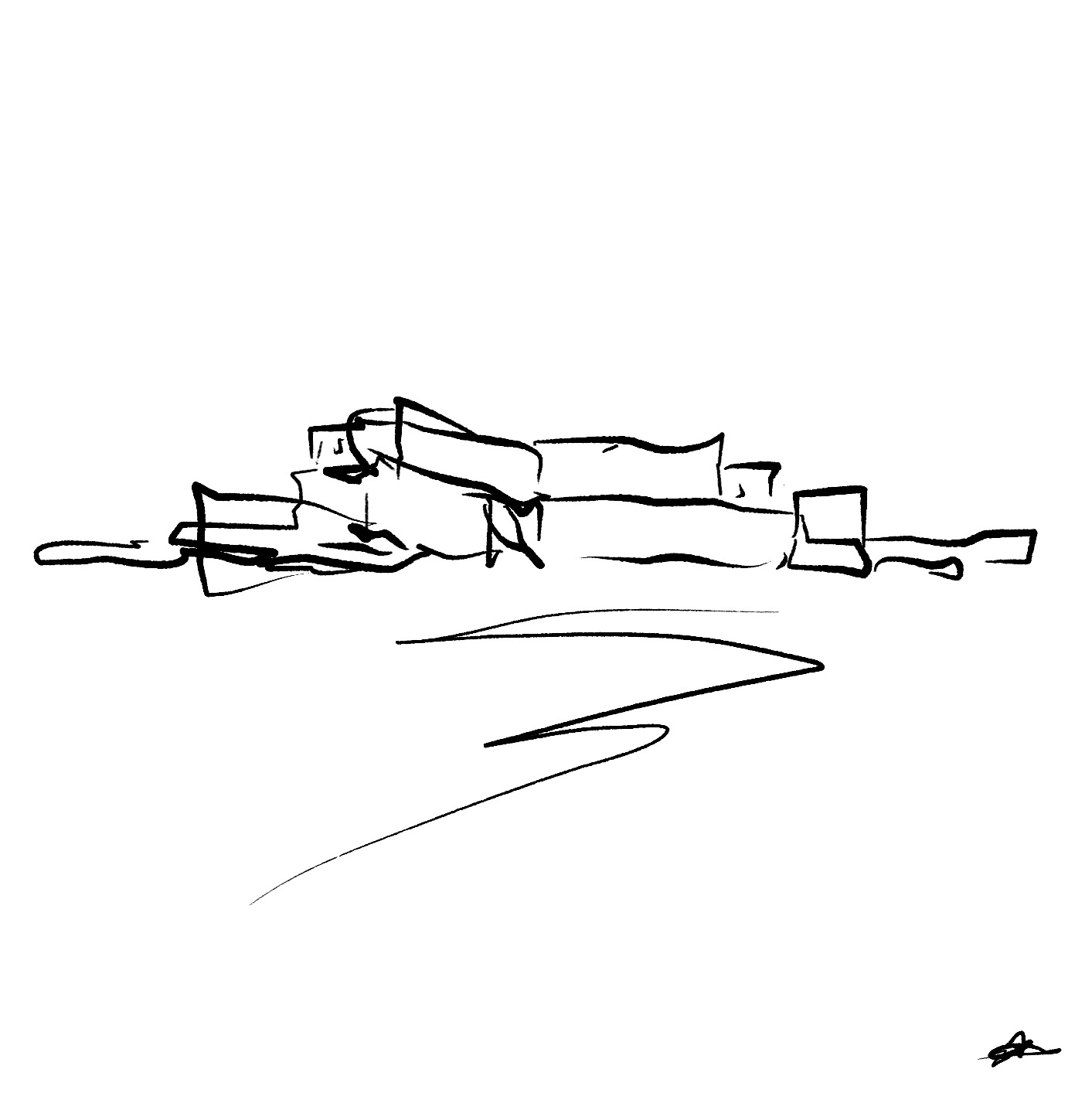 The large sliding glass doors allow natural light to flood each room, and create a strong connection to the surrounding garden and landscape. The zinc box at the upper level contains more bedrooms and a bathroom.