Building your own grand design house in the countryside is a dream for lots of people; something to aspire to and daydream about. But could it turn out to be a reality?

Well, for any of these daydreams to transpire into bricks and mortar you'll need to be fully up to speed with Paragraph 79 (or 'Para 79') of the National Planning Policy Framework, previously known as Paragraph 55 (or 'Para 55').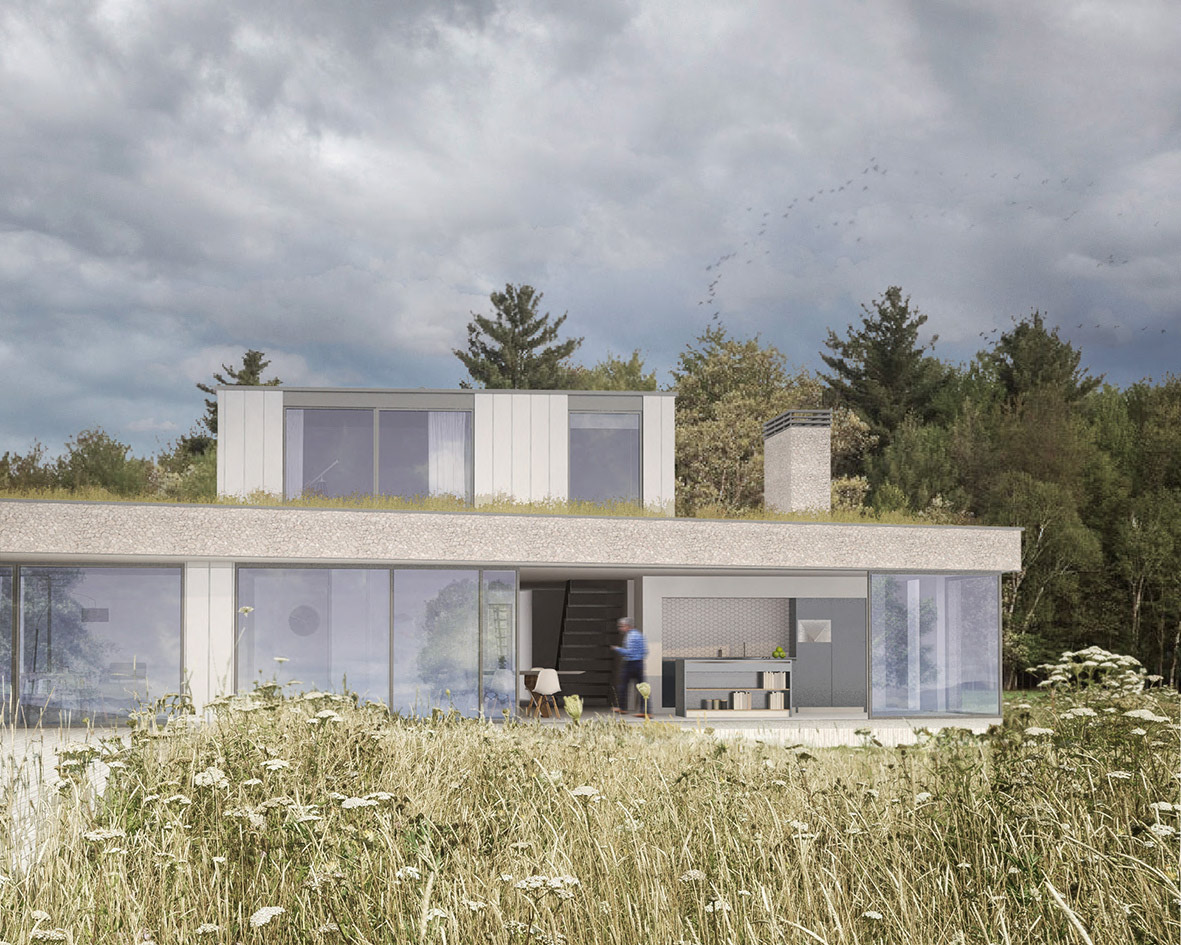 An isolated new house in the countryside may also exceptionally be justified if it is clearly of the highest quality, is truly outstanding in terms of its architecture and landscape design, and would significantly enhance its immediate setting and wider surroundings'. This means that each generation would have the opportunity to add to the tradition of the Country House which has done so much to enhance the English countryside". 
As years and governments have passed, PPG7 slowly transformed into Paragraph 79, but the initial framework remains. The current legislation states that a house given Paragraph 79 planning permission must:

1. Be of exceptional quality;
2. Be truly outstanding or innovative; 
3. Reflect the highest standards in architecture;
4. Help to raise standards of design more generally in rural areas;
5. Significantly enhance its immediate setting;
6. Be sensitive to the defining characteristics of the local area.
Needless to say, when preparing your planning application, you need to pay special consideration to 
sustainability
 in terms of the location of the site, the proposed building design and construction technologies; visual impact on the countryside; and landscape design. Therefore, you need to adopt a meticulous design-led approach if getting planning permission for Para 79 house is your end goal. 
Unfortunately, there is no formula for providing a ready answer to any planning permission question for Paragraph 79 homes. Neither is there any rigorous and objective approach to assess Paragraph 79 planning applications for the criteria set out above.
The simple truth is each application has its own unique set of circumstances, which will be independently assessed by the local planning authority or the Planning Inspectorate. With the 
right team of professionals
 working on your project, you can pull out all of the stops to justify why your proposal should be granted consent. 
Interested in your own dream project? Get in touch for a free consultation.