Rustic bricks line the interior of this gabled house in North Wales. Bryn Hafod replaces a derelict cottage which had fallen into complete disrepair.
The new home has linear massing and a gabled zinc roof, with a dark timber cladding the external walls, and aluminium framed windows.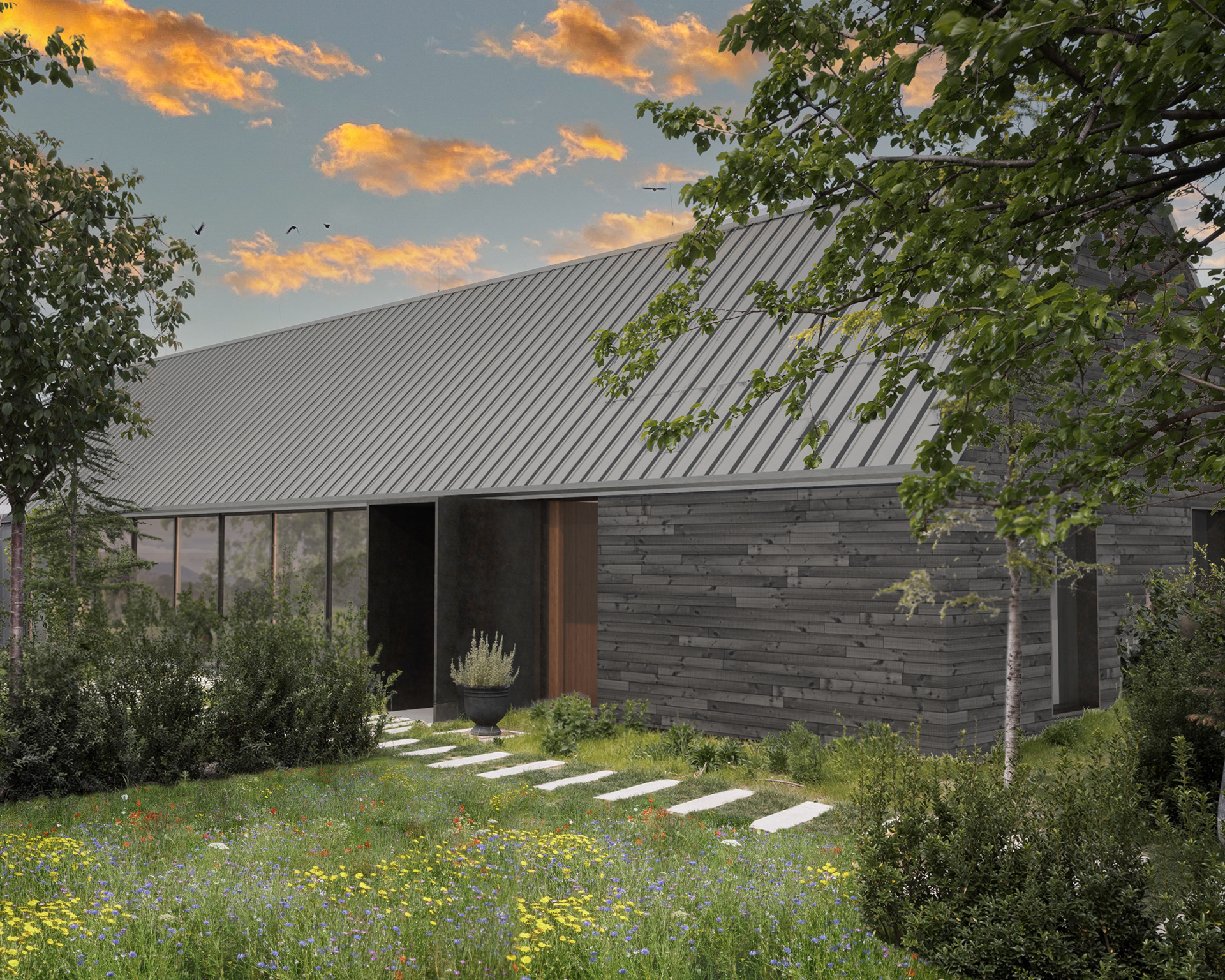 Bricks cover the peripheral walls of the open-plan living area that lies at the centre of the home. The kitchen is at the rear of this space, anchored by a huge breakfast island. A quartet of spherical pendant lamps have been suspended overhead. Worn brick surfaces continue in the master bedroom. The wall is punctuated with a large picture window that offers views to the garden.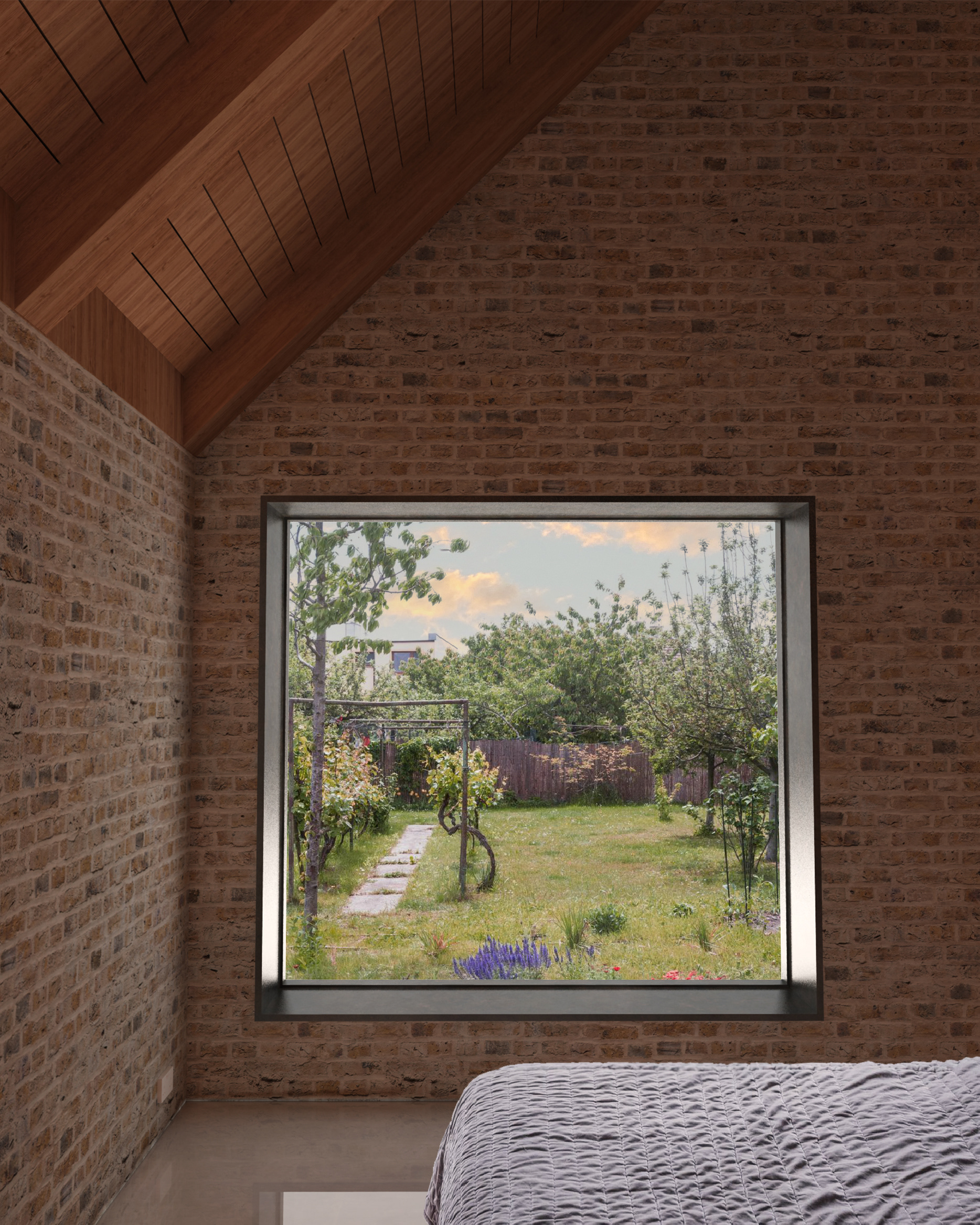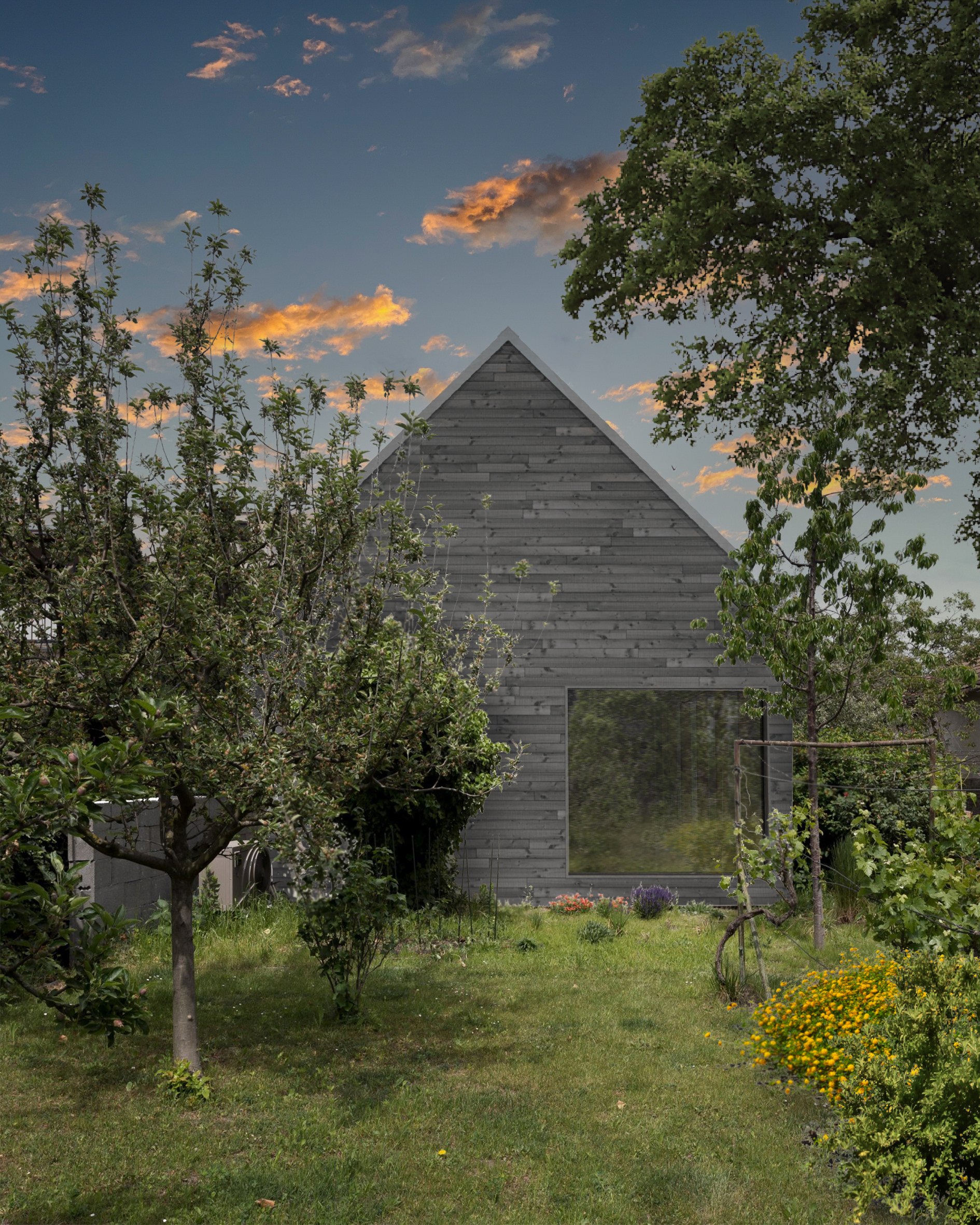 Oakwood has been used to craft the full-height wardrobes at the back of the room.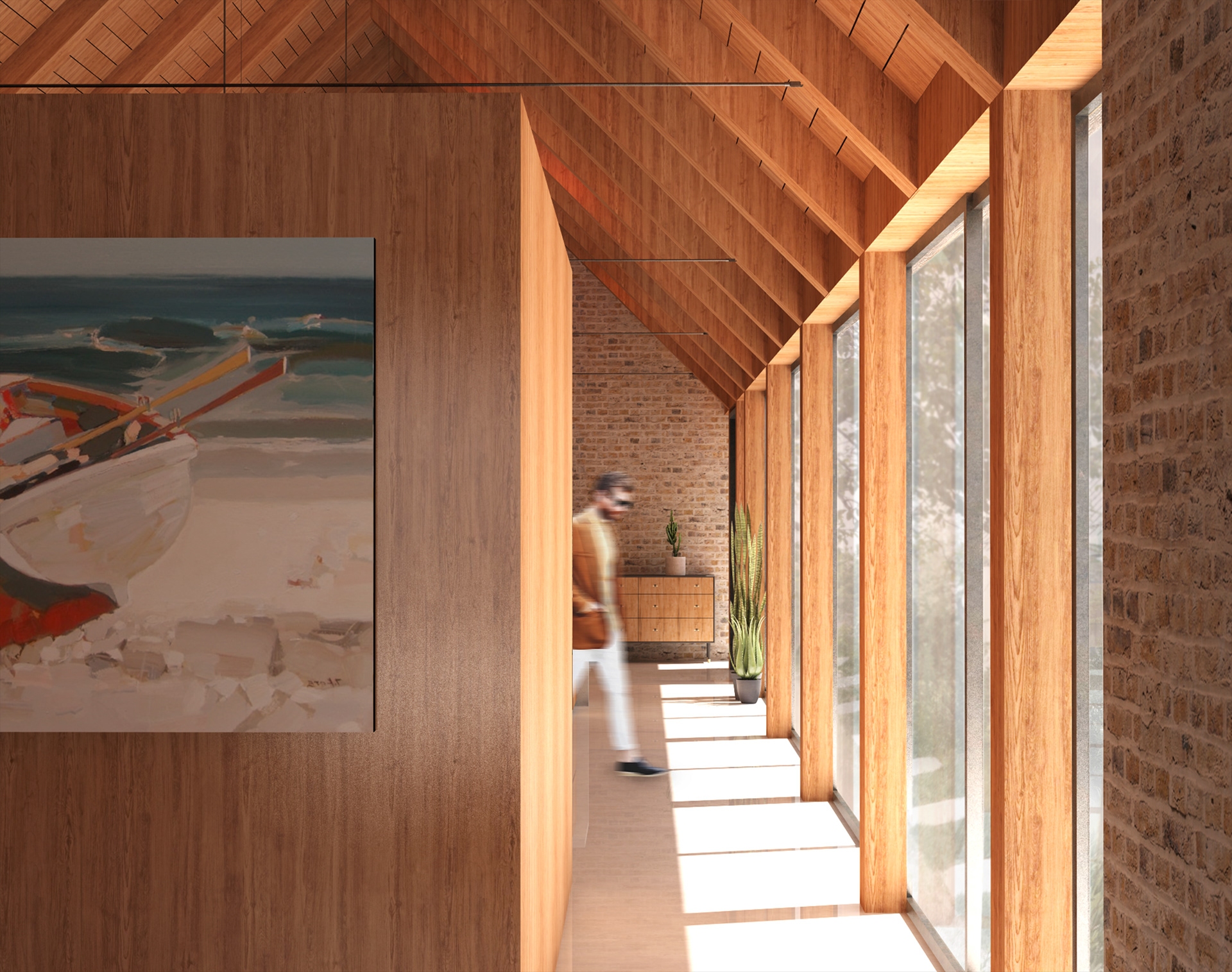 A narrow doorway leads through to a dramatic brick-lined en suite, where a freestanding bathtub has been placed below a rooflight in the pitched roof.